Zarząd Metropolii GZM to organ wykonawczy, odpowiadający za bieżące wykonywanie zadań, do których realizacji GZM została powołana. W skład Zarządu wchodzi pięciu członków, w tym Przewodniczący Zarządu i dwóch Wiceprzewodniczących. Zarząd wybierany jest przez członków Zgromadzenia Metropolii, czyli przedstawicieli 41 miast i gmin w głosowaniu tajnym. Górnośląsko-Zagłębiowska Metropolia stosuje "dżentelmeńską zasadę", zgodnie z którą w pięcioosobowym zarządzie swojego reprezentanta ma każdy z pięciu podregionów Metropolii, czyli podregion katowicki, sosnowiecki, bytomski, tyski oraz gliwicki.
Kazimierz Karolczak, Chair of the Management Board of Metropolis GZM, the first institutionalised metropolis in Poland. Coordinates work connected with performance of the statutory tasks of the Metropolis: formation of spatial order, social and economic development, development and integration of collective public transport, as well as promotion. Before that, he served as the Deputy Marshal of the Silesian Voivodeship, where he was responsible for matters related to the European Social Fund, environmental protection and the economy, as well as sport and tourism, among others. In the years 1999–2003, he conducted business activity, and then in 2003 he founded one of the first employment agencies in Poland – WORKER Sp. z o.o., which soon became one of the largest companies in its line of business. In 2005, he became the founding member and Deputy Chair of the Association of Employment Agencies (Polish: Stowarzyszenie Agencji Zatrudnienia, SAZ), which is now the largest employers' trade organisation in Poland for employment agencies specialising in provision of selected HR services. In 2007, he sold his shares in the company. Until 2010, he held the position of member of the management board and managing director, introducing the investor onto the Polish market. Kazimierz Karolczak graduated from the Faculty of Technology at the University of Silesia. He also completed a Postgraduate Managerial Study Course at the Warsaw School of Economics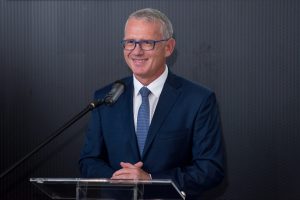 Henryk Borczyk, wiceprzewodniczący zarządu Górnośląsko-Zagłębiowskiej Metropolii, jest tyszaninem, ukończył krakowską AGH. Posiada wieloletnie doświadczenia kierownicze oraz samorządowe. Wcześniej pracował m.in. jako zastępca prezydenta Miasta Tychy (2000-2010), gdzie nadzorował obszar inwestycji, usług komunalnych i ochrony środowiska. Był odpowiedzialny za stworzenie i wdrożenie pierwszego w kraju Programu Ograniczenia Niskiej Emisji. Kierował także miejskimi spółkami Agencją Promocji i Rozwoju Gospodarczego oraz tyskim TBS-em. W latach 2010-2015 był prezesem Tauron Ciepło, a następnie wiceprezesem zarządu ds. korporacji grupy Tauron Polska Energia S.A., odpowiedzialnym za zamówienia strategiczne i konsolidowane. Pełnił również szereg funkcji społecznych jak Wiceprezes Stowarzyszenia Gmin Energie Cities, ekspert Parlamentarnej Komisji Ochrony Środowiska czy członek Regionalnej Rady ds. Energii przy Śląskim Związku Gmin i Powiatów.
Danuta Kamińska, wiceprzewodnicząca zarządu Górnośląsko-Zagłębiowskiej Metropolii. Nadzoruje prace Departamentu Strategii i Polityki  Przestrzennej oraz Departamentu Funduszy Zewnętrznych. W latach 2001-2017 była Skarbnikiem Miasta Katowice. Wcześniej pracowała m.in. w Centrali Handlu Zagranicznego BUDIMEX, jak również prowadziła własną działalność gospodarczą.  Dodatkowo od wielu lat zaangażowana w działalność społeczną na rzecz samorządu terytorialnego, w szczególności była wieloletnim członkiem Zespołu ds. Systemu Finansów Publicznych w Komisji Wspólnej Rządu i Samorządu Terytorialnego, przewodniczyła Komisji Skarbników Unii Metropolii Polskich. Ceniony wykładowca i organizator wielu konferencji, a także uczestnik spotkań ogólnokrajowych w charakterze eksperta w dziedzinie finansów publicznych, autor i współautor artykułów z zakresu finansów publicznych. Danuta Kamińska została odznaczona przez Prezydenta Rzeczpospolitej Złotym Krzyżem Zasługi oraz Krzyżem Kawalerskim Orderu Odrodzenia Polski. Jest absolwentką Akademii Ekonomicznej w Katowicach oraz Akademii Koźmińskiego w Warszawie, gdzie ukończyła studia podyplomowe i uzyskała dyplom MBA.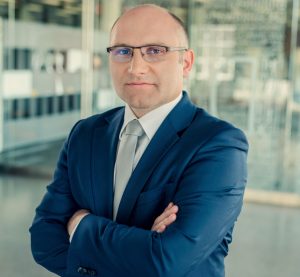 Grzegorz Kwitek, Member of the Management Board of Metropolis GZM, where he is responsible for matters related to transport and communications as well as public procurement. He also supervises the work of the Metropolitan Transport Authority (Polish: Zarząd Transportu Metropolitalnego, ZTM) – an organisational unit of the Metropolis GZM which has been the organiser of collective transport in the Metropolis since 1 January 2019 and has integrated three communication unions which used to operate separately. In the years 2016–2017, he was the director of the Municipal Office in Gliwice, simultaneously working as the head of the Public Procurement Department since 2013. As the director, he was responsible for the proper functioning of the Office. His creativity helped to create uniform utilities used in the process of awarding public contracts by all municipal units. He initiated a number of activities aimed at reducing current expenditure, which included organising joint procurement and coordination of telecommunications investments. He graduated from the Faculty of Management of the University of Economics in Katowice. He also completed a postgraduate course in the field of public procurement at the Silesian University of Technology.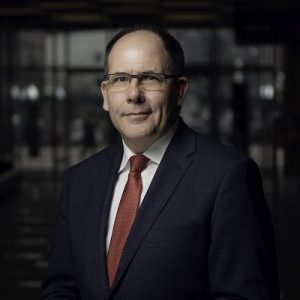 Jacek Brzezinka, Member of the Management Board of Metropolis GZM. A resident of Bytom with experience in managerial and local government work. After graduating from the Silesian University of Technology, he spent several years working for private companies in managerial positions. He has gained his experience in public activity at the local government of Bytom, serving as a councillor and twice as the deputy chair of the city council. In the years 2007–2015, he served as an MP for the Sejm of the Republic of Poland, and was a member of the commissions for public finance, local government and regional policy, digitisation and administration, as well as the special commission for limiting bureaucracy. In addition, he was the chairman of the standing subcommittee for control of budget implementation. Co-author of the act on the metropolitan county, which was adopted in 2015. In the years 2016-2018, he was an adviser to the Marshal of the Silesian Voivodeship. He represented the local government in the expert team developing the "Agreement on the Integrated Development Policy of the Silesian Voivodeship". He was also a member of the Steering Committee of "Programme for Silesia".