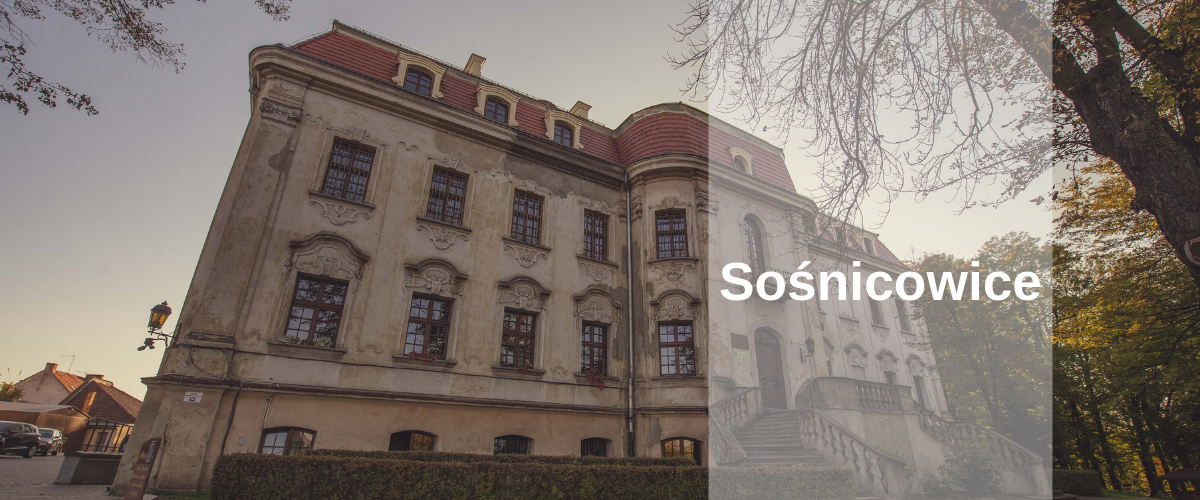 Sośnicowice is an urban-rural commune situated in the Gliwice county. Its history dates back to the mid-13th century. The commune is inhabited by approximately 8.5 thousand people and has the area of 116.24 square kilometres.
The commune became famous for mining mineral resources - iron ore and sand. To this day, Sośnicowice has been developing and expanding its water management system through the use of several fishponds. From these ponds fish are supplied to many breeders and the Polish Union of Fishermen.
A characteristic landmark in Sośnicowice is the brick palace on Kozielska Street. It was built in 1755 and is decorated in early Rococo style. Currently, it houses the "Ostoja" Social Welfare Home.
In the commune there are two natural monuments - a group of 3 pedunculate oaks and a specimen of common beech. The Dąbrowa Forest nature reserve is located here. Its area was open to the public, and a hiking trail was built. Here we can meet, among others, a rare species of white-backed woodpecker.
One of the oldest bells (1417) in Upper Silesia is located on the tower of St. Nicholas Church in Kozłów.
One of the most characteristic landmarks in Sośnicowice is the Castle.
Zewnętrzny punkt pobrań materiału do badań w kierunku COVID 19
Jesteś na kwarantannie i chcesz wiedzieć, czy jesteś zakażony koronawirusem? 12. dnia możesz zrobić test w punkcie pobrań.Pacjent w 11 dniu kwarantanny dostaje SMS na aplikację "Kwarantanna Domowa" informującą o tym, iż może w 12 dniu kwarantanny podjechać do punktu wymazowego i wykonać badanie –…

Load more