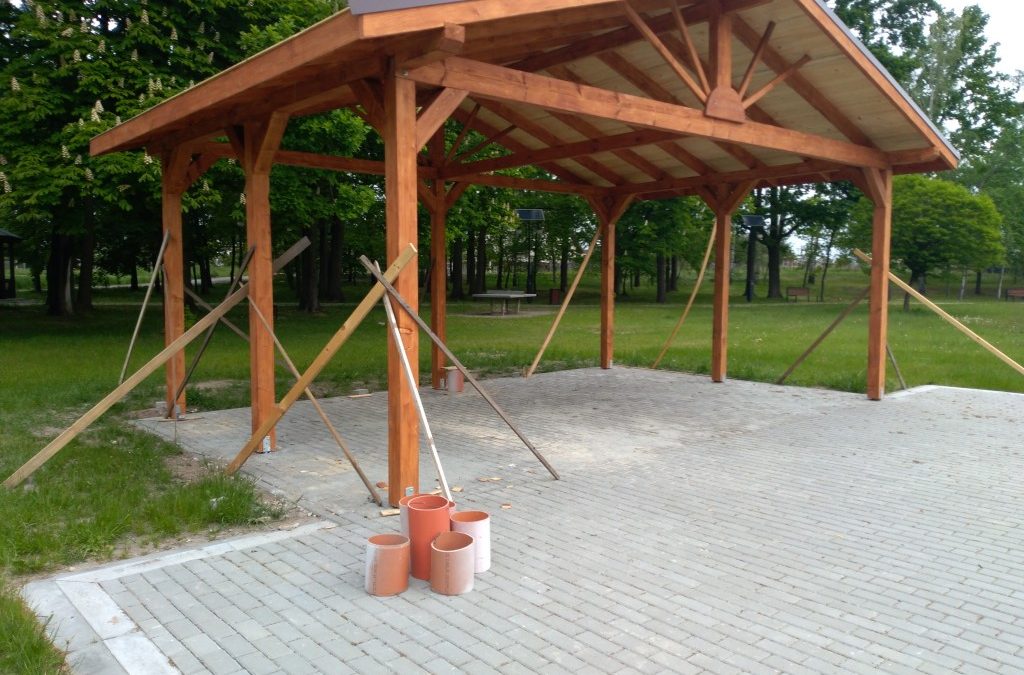 W Mini Arboretum trwają drobne prace, których celem jest poprawa funkcjonalności tego pięknego terenu w Bijasowicach. Mowa tu o realizacji dwóch zadań w ramach poprzednich edycji Budżetu Obywatelskiego naszego miasta – budowie wiato-sceny oraz placu pod obsługę imprez.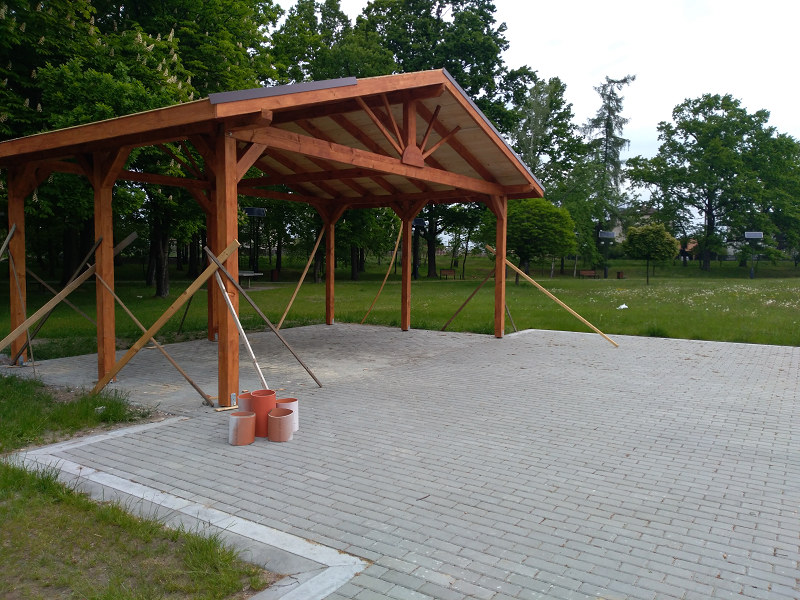 W ubiegłym roku, w ramach Budżetu Obywatelskiego, w północno-zachodniej części Mini Arboretum wykonano utwardzony puzlami plac pod obsługę imprez (o wymiarach 10×15 m). Koszt inwestycji to 35 987,34 zł. Powierzchnia placu wyłożonego z kostki brukowej to 156 m2. Czytaj więcej – KLIKNIJ.
Drugi projekt zakładał wybudowanie przy wypuzlowanym terenie wiato-sceny o wymiarach 6×4 m. W zeszłym roku wykonano podłoże pod wiato-scenę z kostki betonowej – o powierzchni 31,5 m2. Kosz tego zadania to 9 531,60 zł. Czytaj więcej – KLIKNIJ. Obecnie realiowany jest montaż wiato – sceny.
Wiato-scena z drewna sosnowego ma wymiary 6,80 x 4,30 m. Koszt wykonania to 16 160,00 zł. Wykonawcą jest Firma Usługowa JAGBUD Sp. z o.o. z Chorzowa. 
Źródło: UM Bieruń