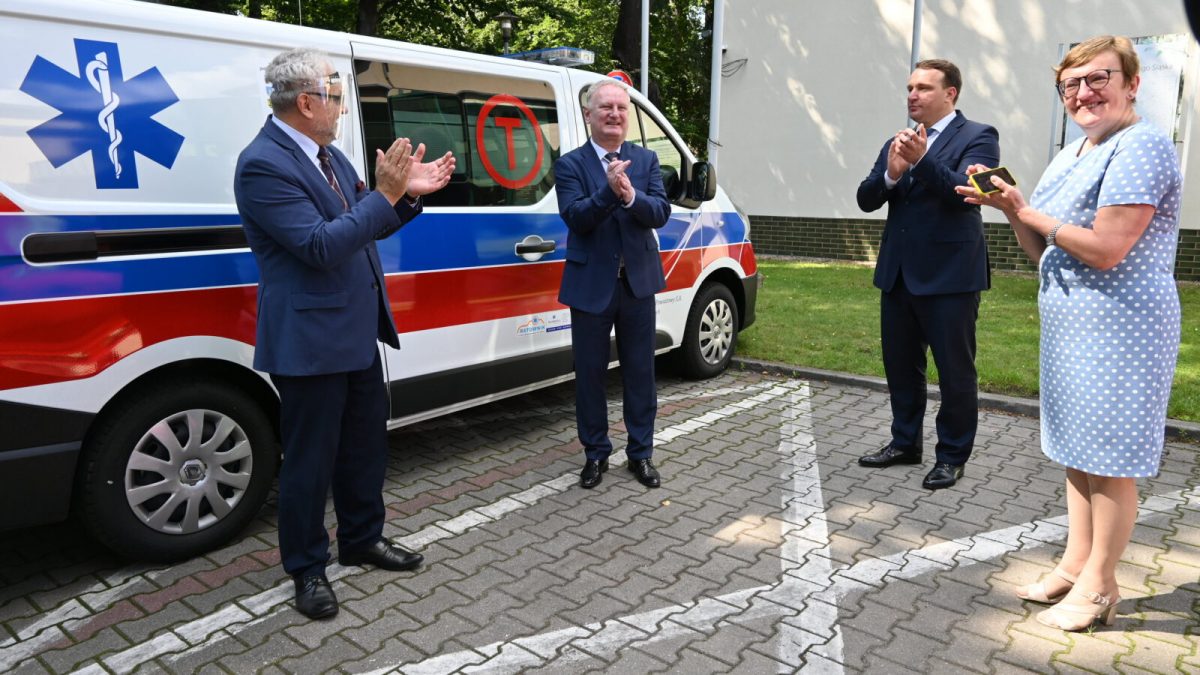 Jest kolejne wsparcie miasta Tarnowskie Góry, powiatu oraz jego pozostałych gmin dla Wielospecjalistycznego Szpitala Powiatowego S.A. Dziś placówka w ramach pomocy w czasie pandemii otrzymała ufundowany przez samorządy nowy ambulans!
Pojazd wart jest blisko 240 tys. zł. Starostwo przekazało na ambulans 100 tys. zł, miasto Tarnowskie Góry kolejnych 60 tys. zł. Pozostałe gminy wsparły zakup kwotami uzależnionymi od ilości mieszkańców.
– Ten wóz to efekt solidarności samorządowej, bowiem złożyło się na niego 9 gmin i powiat. Serdecznie Wam za to dziękuję – mówiła podczas przekazania pojazdu pod Starostwem Powiatowym starosta Krystyna Kosmala.
Dodatkowy zespół wyjazdowy będzie trzecim w szpitalu. Z uwagi na usterkowość jednego z użytkowanych oraz drugiego, który często wyjeżdża obecnie z próbkami na obecność na koronawirusa do laboratorium, będzie poważnym wsparciem dla placówki.
– To nie frazes, że w jedności siła. Bardzo wszystkim dziękuję za ufundowanie tego pojazdu, który wyruszy na drogi powiatu, by ratować życie mieszkańców – podkreślił Leszek Jagodziński, prezes szpitala.
Źródło: UM Tarnowskie Góry