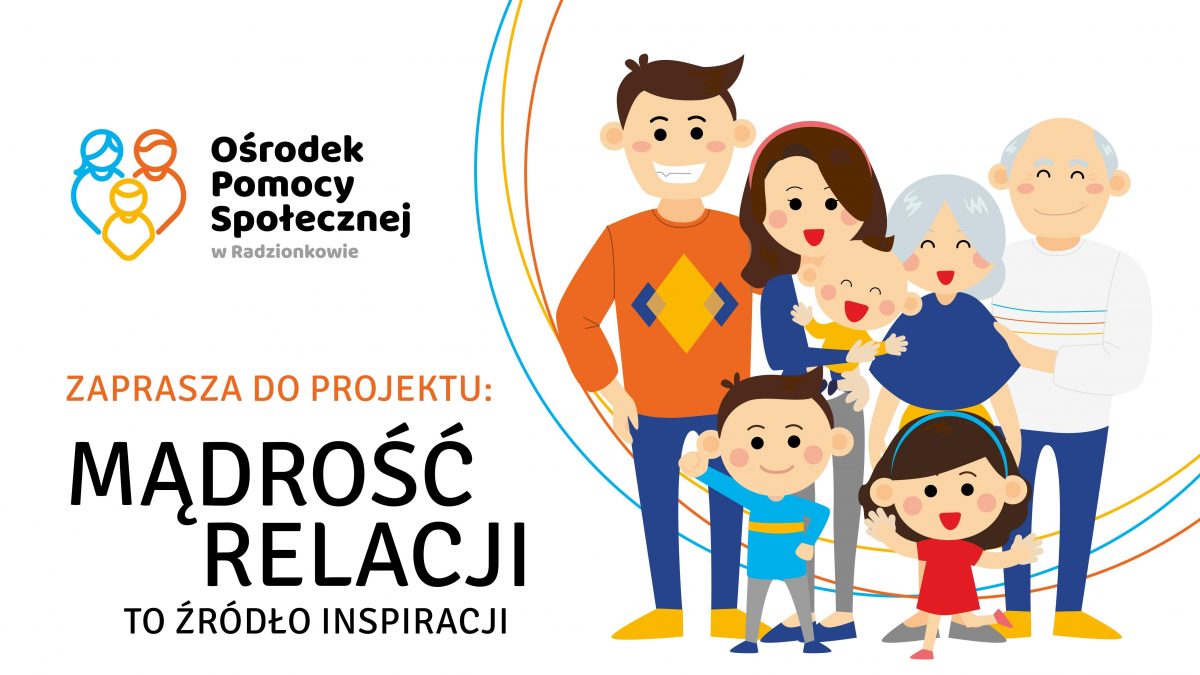 "Mądrość relacji to źródło inspiracji" – modelowy program kreowania prawidłowych postaw komunikacyjnych niwelujących zachowania przemocowe i agresywne. Jeśli mieszkasz lub przebywasz na terenie Gminy Radzionków, jesteś nastolatkiem, osobą dorosłą, rodzicem, chcesz zdobyć umiejętności dobrego budowania relacji, zgłoś się do siedziby Ośrodka Pomocy Społecznej w Radzionkowie lub zadzwoń 32 286 65 44.
Ośrodek Pomocy Społecznej w Radzionkowie realizując projekt pn. "Mądrość relacji to źródło inspiracji" będzie organizował festyn rodzinny 4 października br. na placu przy ul. Kużaja 19.
Szczegółowe informacje znajdują się na stronie internetowej:
http://www.ops.radzionkow.pl/n,piknik-informacyjno-edukacyjny
Projekt realizowany jest w ramach Programu Osłonowego Ministerstwa Rodziny, Pracy i Polityki Społecznej "Wspieranie jednostek samorządu terytorialnego w tworzeniu systemu przeciwdziałania przemocy w rodzinie".