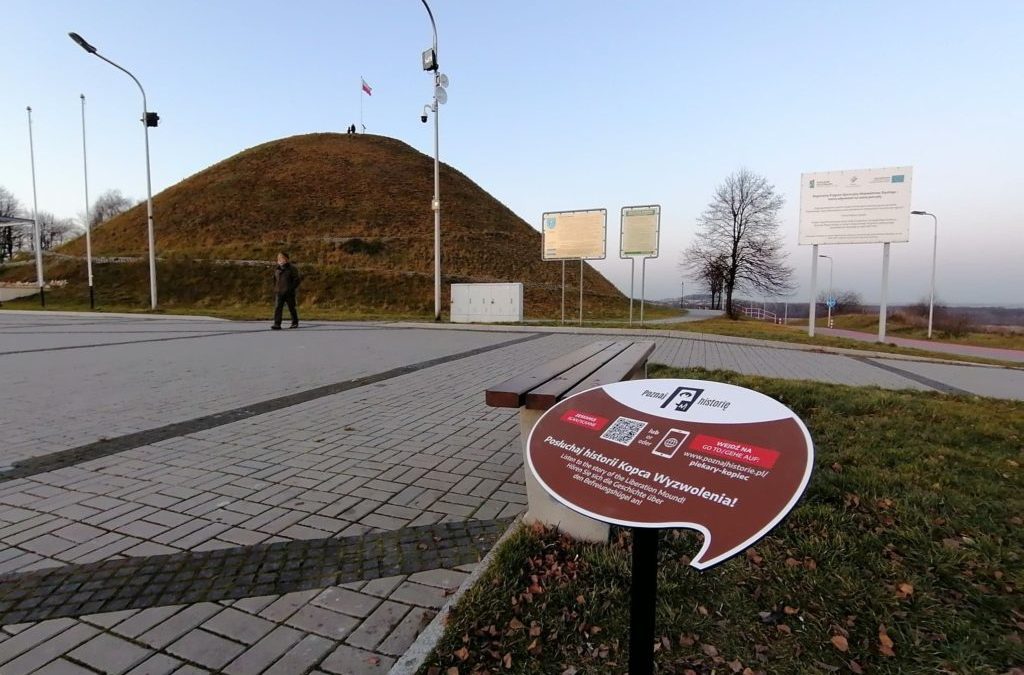 Chcesz poznać szczegóły związane z historią Kopca Wyzwolenia? Zrób to u jego podnóża z pomocą smartfona!

U stóp Kopca Wyzwolenia znajduje się tabliczka ze specjalnym kodem QR. Ci, którzy go zeskanują, mogą wysłuchać bogatej informacji o miejscu niezwykle ważnym dla historii miasta. Przygotowane zostały trzy wersje językowe: polska (z elementami śląskiej godki), angielska i niemiecka. Lekcja historii w formie audio może być szczególnie atrakcyjna dla osób spoza Piekar Śląskich, które często odwiedzają to miejsce, jednak z pewnością sami piekarzanie będą mieć szansę na zgłębienie swojej wiedzy o mieście.
Ten nowy sposób promocji wiedzy o Kopcu Wyzwolenia jest jednym z działań piekarskiego Urzędu Miejskiego mających na celu upowszechnienie historii naszego miasta. O szczegółach pisaliśmy już wcześniej w artykule Kopiec Wyzwolenia na smartfonie.
Źródło: UM Piekary Śląskie