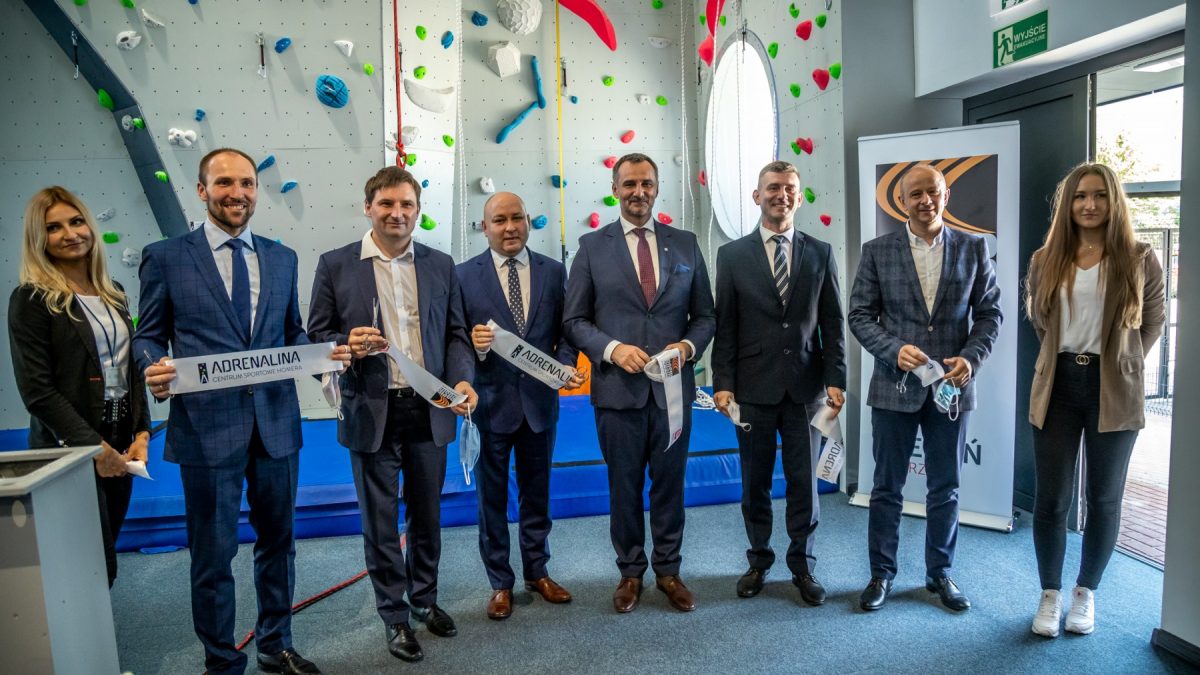 25 czerwca nastąpiło oficjalne otwarcie Centrum Sportowego Homera ADRENALINA! Marzenia wielu ludzi, którzy pracowali nad koncepcją rewitalizacji osiedla Homera ziściło się. Na zgliszczach niszczejącego budynku pozostałego po funkcjonującej tu lata temu jednostce wojskowej powstał nowoczesny obiekt sportowy.
Centrum Sportowe Homera ADRENALINA pełnić będzie trzy funkcje! Jest to nowoczesne centrum wspinaczkowe – obiekt niepowtaralny w skali regionu. Jest to hala do uprawiania sportów walki. Ale w drugiej częsci budynku mieści się również Świetlica Wsparcia Dziennego o Charakterze Opiekuńczym NADZIEJA, wyposażona najnowoczesniejszy sprzęt edukacyjno – rekreacyjny. (Galeria zdjęć poniżej)
Zachęcamy do obejrzenia ciekawego filmu o powstwaniu ADRENALINY!
Zapraszamy również do odsłuchania materiału Radia eM na temat tego wyjątkowego obiektu.( Plik do nagrania w załączeniu na dole strony). Autorem materiału jest redaktor Marcin Iciek.
Źródło: UM Bieruń