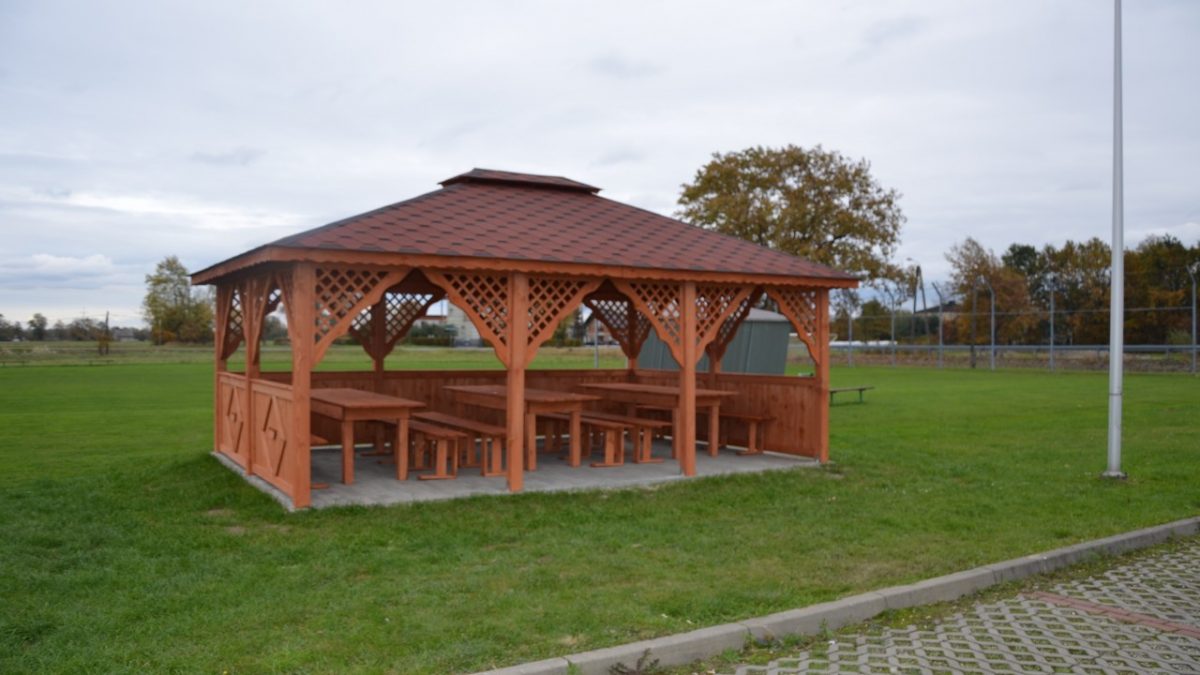 Już stoi! Drewniana altana rekreacyjna to ostatni element zadania wybranego do realizacji w Czarnuchowicach w ramach Budżetu Obywatelskiego 2020. Pod koniec października nastąpił odbiór techniczny altany. Przypomnijmy, że posadowiona  jest ona w pobliżu boiska piłkarskiego, placu zabaw i nowo powstałej siłowni "pod chmurką".
Pierwszy element zadania pn.:"Siłownia napowietrzna wraz z altaną" zrealizowany został na początku października. Był to montaż urządzeń siłowni zewnętrznej posadowionej w bezpośrednim sąsiedztwie placu zabaw. Element drugi zadania – drewniana wiata umiejscowiona obok boiska do piłki nożnej oddany do użytku mieszkańców został z końcem października.
Czytaj również:
Koszt całego projektu – siłownia napowietrzna oraz altana to 37 tysięcy złotych. Warto też podkreślić, że projekt ten został wybrany do realizacji w zeszłorocznej edycji Budżetu Obywatelskiego 879 punktami, zajmując w sumie 9. miejsce. Więcej na temat projektu przeczytacie pod linkiem – KLIKNIJ TUTAJ.
Źródło: UM Bieruń