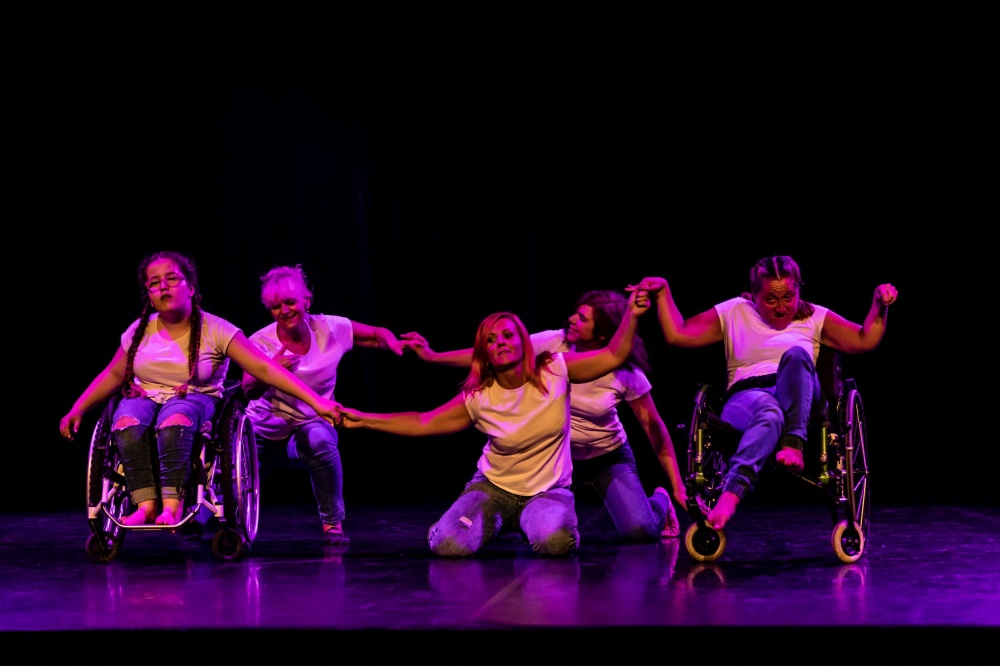 "Odnaleźć siebie" to najnowszy projekt taneczno-ruchowy grupy Integra, działającej przy Teatrze Rozbark. Premierowy pokaz spektaklu odbędzie się w sobotę, 14 września o 19.00 na deskach teatru przy ul. Kilara.

Spektakl Eweliny Dehn i Beaty Grzelak-Szwedy opowiada o wielokrotnym odzyskiwaniu siebie na różnych poziomach życia. To poszukiwanie wewnętrznego ja, próba realizacji własnych marzeń wbrew napotykanym przeszkodom. Przełamywanie barier i stereotypów dotyczących niepełnosprawności. Opowieść o poszukiwaniu własnego sensu życia i własnego przeznaczenia. Odnajdywanie siebie to umiejętność wsłuchania się w siebie i podążania za wewnętrznym głosem i pragnieniem.

Na scenie zobaczymy: Annę Pykę, Katarzynę Kamyszek, Agnieszkę Szutę, Bogusławę Mazur, Irenę Błoszyk,Ewę Tempich-Garczarczyk, Barbarę Kruszelnicką-Guzy, Beatę Grzelak-Szwedę, Ewelinę Dehn, Zuzannę Madaj-Solberg, Jakuba Fiemę, Piotra Makosza, Karola Błoszyka ,Daniela Frydrychowskiego, Stanisława Karasińskiego, Kamila Soszkę.