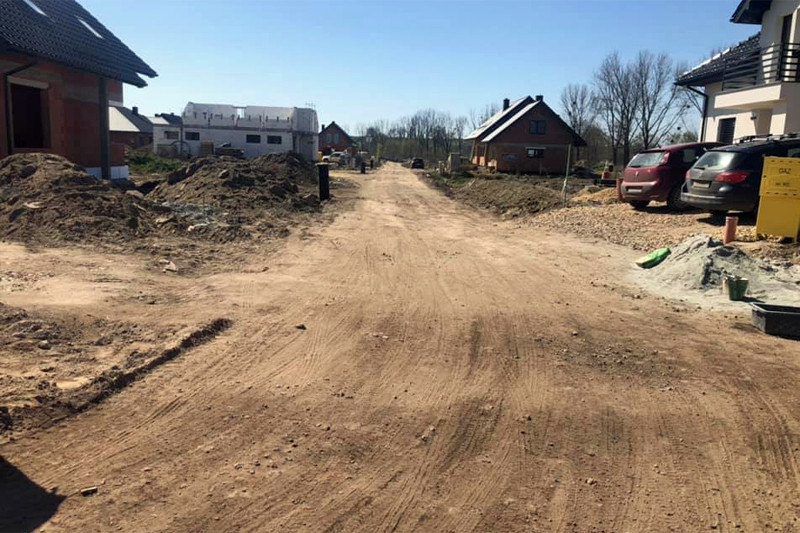 Już niebawem ruszy procedura przetargowa na budowę dwóch dróg w gminie Bobrowniki.
W środę, 22 kwietnia, podczas wideokonferencji, Wójt Gminy Bobrowniki odebrała od wojewody śląskiego – Jarosława Wieczorka wirtualne promesy z Funduszu Dróg Samorządowych. To 691 243,50 złotych na budowę drogi w kompleksie mieszkaniowym ulicy Bażantów w Bobrownikach oraz przebudowę ulicy Słonecznej w Sączowie. Według kosztorysu, inwestycje zamkną się kwotą 1 157 120, 00 zł, z czego odpowiednio 50 i 75% sfinansowane będzie z Funduszu Dróg Samorządowych.
To nie jedyne inwestycje prowadzone na terenie gminy dzięki dofinansowaniu z funduszu. Od ubiegłego roku prowadzone są inwestycje w Rogoźniku oraz Wymysłowie. Dzięki dotacji wykonywana jest budowa dróg dojazdowych do kompleksów mieszkaniowych w Rogoźniku przy ul. Polnej i Diamentowej oraz przebudowa drogi ul. Prusa w Wymysłowie.
Źródło: UG Bobrowniki