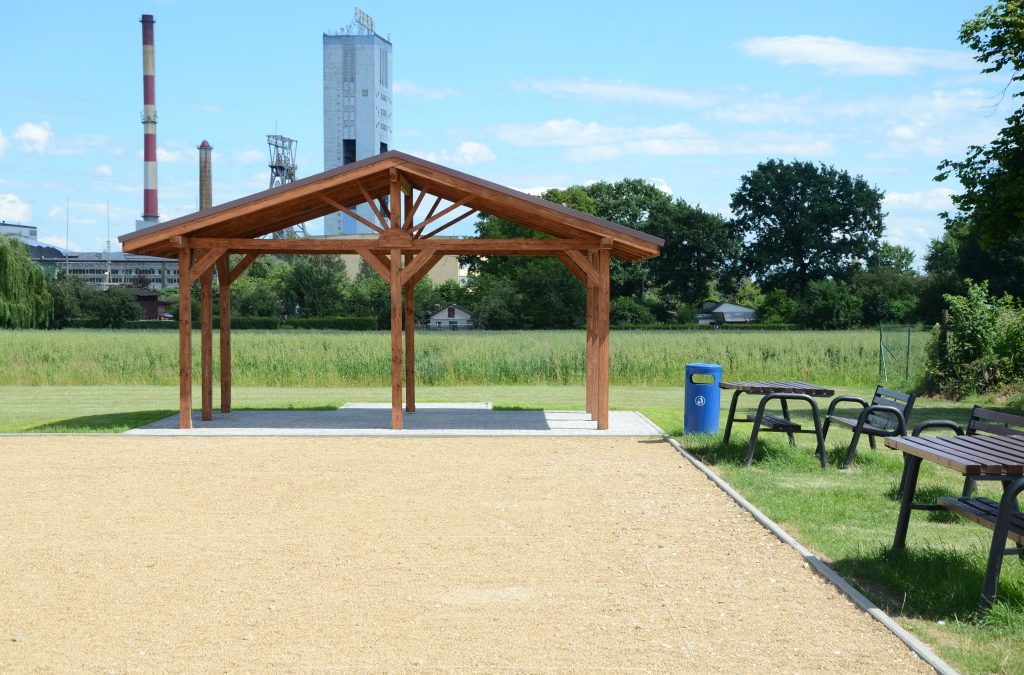 Na osiedlu Granitowa w rejonie bulodromu powstała nowa wiata rekreacyjna. To jeden z elementów szeroko zakrojonego zadania realizowanego w ramach Budżetu Obywatelskiego 2020 – pn.: "Granitowa dla Wszystkich". Koszt prac związanych z wykonaniem wybruku pod wiatę oraz zabudową wiaty to  20 300,00 zł. Wkrótce pod wiatą zamontowane zostaną stół i ławki. Obok wiaty natomiast zabudowany zostanie grill.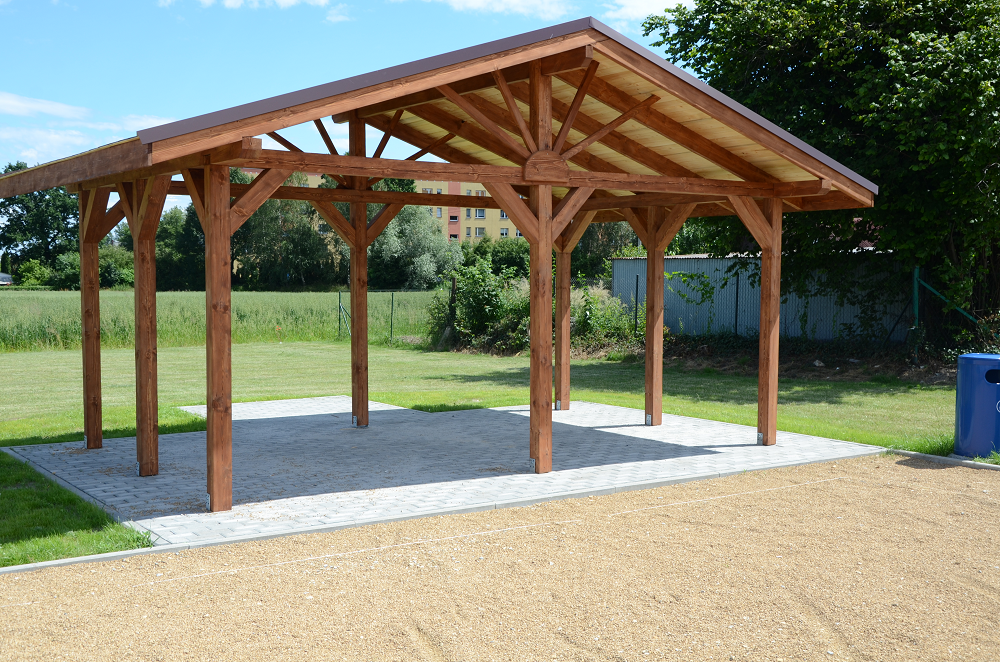 Przypomnijmy, że projekt pn.: Granitowa dla wszystkich wybrany został do realizacji w ramach Budżetu Obywatelskiego 2020 największą ilością głosów (w sumie 2854 pkt.) w kategorii projektów mniejszych (pozostałych). Wartość inwestycji to łącznie 100 tysięcy złotych.
Projekt zakłada w sumie:
zakup i montaż wiaty rekreacyjnej i grilla publicznego w rejonie nowo powstałego boiska do petanque;
zakup i montaż 8 ławek w ustalonych miejscach gminnych na osiedlu;
zakup i montaż 10 kwietników na słupach oświetleniowych na osiedlu;
monitoring parkingu i boiska – 2 kamery obrotowe;
oświetlenie boiska do petanque
Kolejne elementy zdania realizowane będą w lipcu i sierpniu tego roku.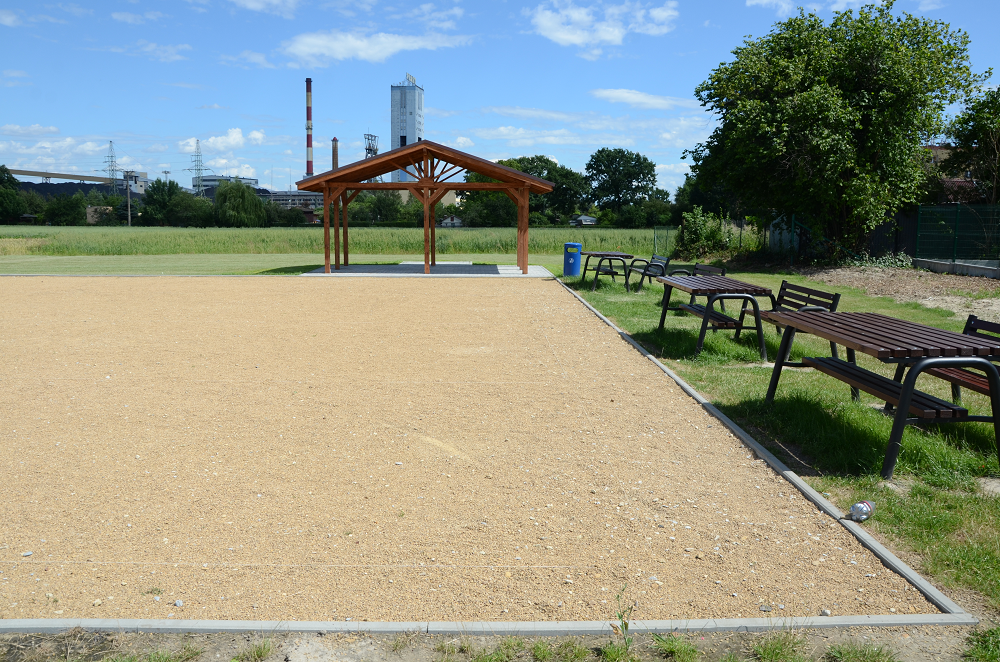 Więcej na temat tego projektu przeczytać można KLIKAJĄC TUTAJ. Warto również podkreślić, że w ubiegłym roku, również w ramach Budżetu Obywatelskiego, na osiedlu Granitowa powstał bulodrom wraz z towarzyszącą mu infrastrukturą, m.in. z ławkami i stołami. Dowiedz sie więcej KLIKAJĄC TUTAJ. Wykonywane obecnie wieloelementowe zadanie jest dopełnieniem zeszłorocznej inicjatywy.
Źródło: UM Bieruń