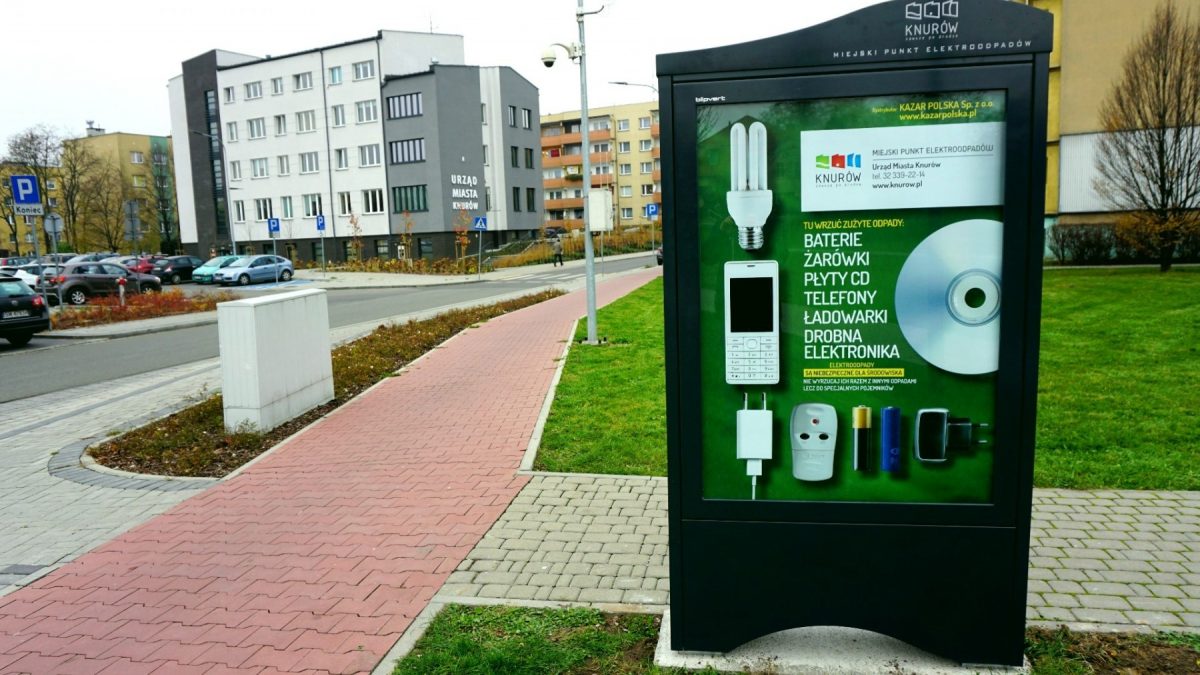 W czwartek (26 listopada) firma Kazar Polska z Warszawy wykonała montaż pierwszego w mieście Miejskiego Punktu Elektroodpadów.
Urządzenie zostało zamontowane zaraz za przystankiem autobusowym ZTM przy ul. dr F. Ogana, w sąsiedztwie z placem zabaw i Urzędem Miasta.
Od dnia dzisiejszego istnieje możliwość wyrzucania do estetycznego kontenera zużyte i zniszczone płyty CD, telefony i ładowarki, drobną elektronikę, czy też przeróżne baterie oraz żarówki.
Zachęcamy do właściwego korzystania z nowego urządzenia, który jest objęte miejskim monitoringiem.
Jeśli Miejski Punkt Elektroodpadów zostanie pozytywnie odebrany przez Knurowian, to jest szansa, że podobne pojawią się w innych częściach miasta.
Koszt inwestycji to ok. 20 tys. zł.
Źródło: UM Knurów